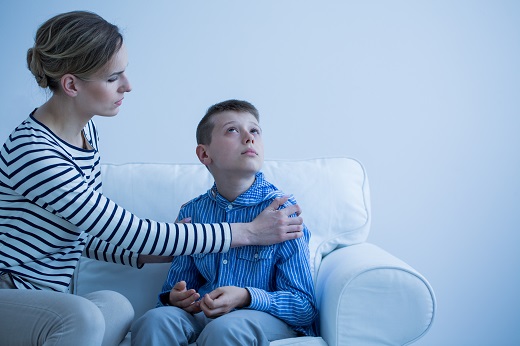 As defined by the Diagnostic and Statistical Manual of Mental Disorders, Fifth Edition (DSM-5), autism spectrum disorder (ASD) is a group of conditions that share similar symptoms in the areas of social skills, communication, and behavior. With our autism program in Maryland, we help autistic individuals develop appropriate skills to strive in society effectively.
Through our autism and therapeutic integration at Soaring Stars Therapy and Learning Center, Inc, we recognize the three levels of ASD based on severity to assess the right treatment for those under our care.
Level 1
Often called mild autism, level 1 ASD is usually manifested by unusual behaviors and some struggles in social situations. However, people with level 1 ASD may likely perform better at verbal communication than those at levels 2 and 3 ASD.
Level 2
Individuals with level 2 ASD would need substantial support. They may display noticeable recurring behaviors and an inability to maintain healthy social interactions. Some people with level 2 ASD can be verbally communicative, but their conversations are more likely to be short.
Level 3
Level 3 ASD will require constant support from professionals. This far end of the spectrum mostly results in major social and communication challenges. Many people with level 3 ASD may also be nonverbal with repetitive and restrictive behaviors hindering them from independent functioning.
Autism can significantly impact a person's quality of life. This condition needs continuous care and attention from family members, healthcare professionals, teachers, and more. Hence, caring for children and adults with autism involves comprehensive services, ranging from respite care to cognitive behavior therapy.
If you need individualized care for your loved ones with autism, you are on the right page! Reach us at any time to learn more about our behavioral therapy in Columbia, Maryland.