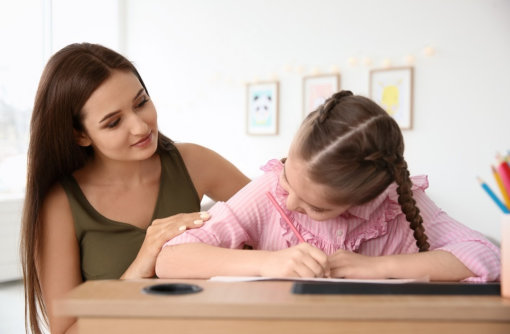 One of the major deficits found in persons who receive a diagnosis of being on the Autism spectrum is one of communication delays and difficulties. In a toddler this looks like a lack of eye contact when speaking to the child, no cooing or babbling by 1 year, no warm smile or signs of affection and isolated play which makes it difficult for other children of a similar age to interact and form bonds.
Living with a child with communication deficits may be daunting not just for parents, but indeed all members of the household. As humans we form bonds through communication, touch and emotional exchanges. Autistic children do not understand these methods of bonding and communication well enough to engage you on the level you desire for them to at the very beginning.
Don't panic or worry however, because with skill and patience you can still be able to have a flourishing relationship with your autistic child or family member. Here are some tips on communicating with an autistic child.
Tips:
Be patient
Patience is a needed skill in communicating with a person on the spectrum. You might not be able to get through to the child at the first attempt of relaying information or evoking a response to a question. You may have to use simple language, visual aids and body language. Try however to avoid becoming irritated and annoyed. It may be frustrating to fail at communicating things you feel are simple but with patience, love and encouragement your child will eventually find a rhythm and routine in receiving and giving information to you in a way unique to you both.
Use Visuals
Children and generally most people on the spectrum think in visual format. If for example you want to ask your child to bring you his or her favorite ball to play with them, try taking a picture of a ball, point to it and then point to the object you are referring to. Keeping things simple and easy for them to understand is the best practice. Try to also have visuals to describe changes in routine and setting, often indicating the next setting or activity they may expect.
Abstain from metaphors, personifications and similar literary devices.
As a child growing up you may have been used to being groomed to be excellent, fluent and diverse in language and grammar. You may be thinking this is a beneficial skill to hand down to your child. As well meaning as it is, it is not the best or ideal practice for individuals on the spectrum as they have a hard time understanding and processing complex, abstract information. Simple and easy does the trick!
We would love to also inform you that Soaring Stars Therapy and Learning Center, Inc. is available to provide for all your therapeutic and consultation needs, including arrangements for child therapy which includes Therapetic Integration (TI) and Respite Care Services. We are the leading Home and Community Autism Waiver program provider in Columbia, Maryland. We would be delighted to work with you and your child to meet your unique needs. Our hours are flexible and convenient to most families. Please contact us today at 240-646-6863 for an appointment for consultation.