Helping children with life-affirming rehabilitation services
At Soaring Stars Therapy and Learning Center, Inc., we emphasize the well-being and dignity of children with cognitive problems. We help them develop holistically through the following services in our psychiatric rehabilitation program: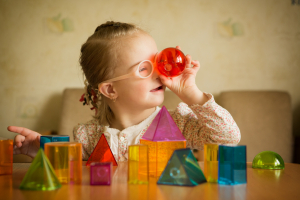 Intensive Individual Support Services (IISS)
These services provide a one-on-one approach, with individual targeted goals in mind for each child. These aim to provide the child with intervention strategies at home and/or in the community setting.

Intensive Therapeutic Integration (ITI) Services
These are one-on-one, task-oriented therapeutic services developed by our Board Certified Behavior Analysts (BCBAs). These are provided at home and/or in the community setting.

Family Consultation (FC) Services
These are designed to integrate all strategies at home and in the community. The aim is to better equip the family with the necessary skills to handle their child with special needs.

Therapeutic Integration (TI) Services
These are both therapeutic and recreational services for children with ASD. These are conducted in a small group or one-on-one setting with the close supervision of a registered behavior technician (RBT) and a behavior therapist (BT). They ensure that the services are conducted in a safe environment, such as the local community or at our facility.

Call 301-968-0597 for more information on this program. To know if you may avail of this service, set an appointment.